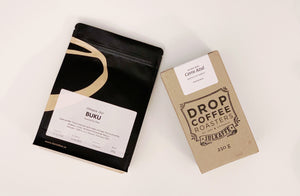 Hello Subscribers, Happy holidays! I'd like to welcome our new subscribers to their first installment of their international coffee subscription. I've been putting this program together for over a year, seeking out the best roasters, some famous and some lesser known. I aim to feature their best coffees and interesting pairings to explore different roasting styles, coffee processing, varietals and more. Last month we were introduced to two roasters from Ireland. This month we return back to the heart of Nordic style roasting: Sweden.  Drop Coffee [Stockholm, Sweden] Drop Coffee is a roaster I've tried to emulate in many ways....
---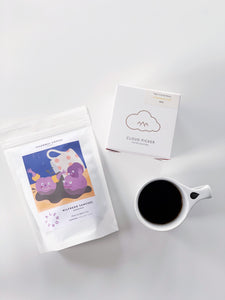 Hello Subscriber (or Curious Friend),  Kicking off the second year of our international subscription with two roasters from Ireland that I'm excited to share with you. I initially set out to compare one older with one newer specialty roaster in Ireland, but in doing my research I was surprised to learn of all the great new age rosters that exist on the island in the North Atlantic. Calendar Coffee [Galway, Ireland] I first discovered Calendar Coffee earlier this year scrolling Instagram. Started by veterans of the very reputable Workshop Coffee [London, England], their focus became highlighting recently harvested coffees, harvested within the...
---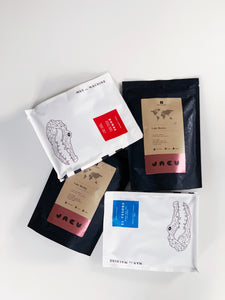 Hello Subscriber (or Curious Friend),  If you're reading this, your October coffees have arrived, or will very soon! This month wraps one full year, 12 months of subscription mailings. If you've been with us for the entire year, you've tried over 24 different coffees from about 20 different roasters. We have a lot of fun sourcing coffees for this subscription and being able to introduce you to some of our favorite and lesser known roasters, roasting amazing coffee from all over the world. We've recently made some new and exciting changes to our website to expand our lineup of coffees...
---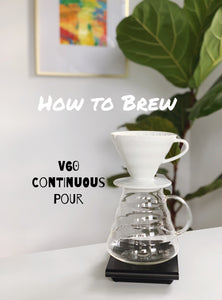 Charlie here, sharing a commonly requested tutorial for brewing using a continuous pour method on a Hario V60. I selected one of the Five Elephant [Berlin, Germany] subscription coffees from that month to make. Even though I am extremely awkward and can't stand hearing my own voice, I have fun making these. Please feel free to comment and let me know if there are other tutorials you would like to see. And sorry this is vertical, it was filmed for Instagram TV.  Equipment:  Hario V60 Bonavita electric gooseneck kettle Hario scale with built in timer  Baratza Encore grinder