• International Roasters • Monthly Subscription Letter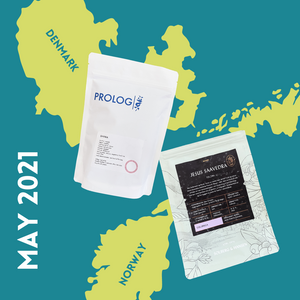 Hello Subscribers,  As we continue returning back to normal we're still navigating changes in roast schedules and international holidays, which unfortunately delayed the dispatch of one of our two roasters' coffees this month. Now that they're all here and in your mugs, I think it was well worth the wait. This month we welcome in Prolog and welcome back Solberg & Hansen. Solberg & Hansen [Oslo, Norway] Ever since we brought in S&H in August 2020 I've been wanting to bring them back on. In fact, we hope to launch them as a staple on the website at some point...
---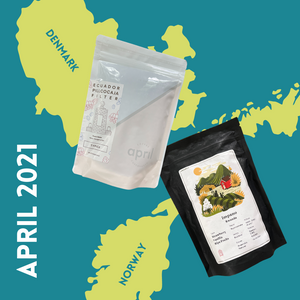 Hello Subscribers, We apologize for the delay on this month's coffees. The ship that was blocking the Suez Canal disrupted the customs clearing process overseas so our coffees sat parked in Oslo for an extra week. Nevertheless, they're here and are well worth the wait. I'm very excited to introduce Langøra Coffee Roasters and welcome back April Coffee Roasters to the subscription. April Coffee Roasters [Copenhagen, Denmark] I owe much of my fascination with nordic style roasts and international coffee to the founder of April, Patrik Rolf. Patrik contacted me back in July of 2015 as the head roaster of...
---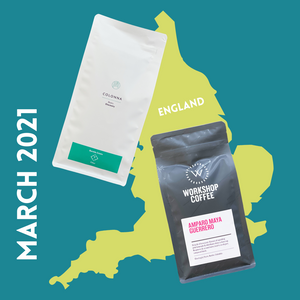 Hello Subscribers, It's been a challenging month as I finally faced the reality of our downtown Cleveland shop permanently closing - another of many downtown Cleveland pandemic casualties. As I packed and moved stuff out I was flooded with memories of the initial tour of the space, demoing a former airline ticket office and building a sleek, modern gathering place for residents and visitors. But, onward and upward with different ways to bringing the world's best coffees into your homes, because that is what brings me joy at the end of the day. This month I chose four coffees from...
---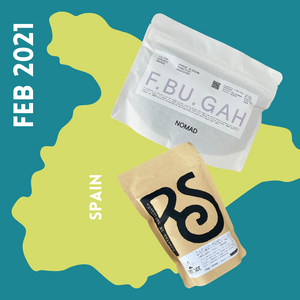 Hello Subscribers, Greetings coffee lovers! It's hard to believe we're already through two months of 2021 and approaching a year since the pandemic began. We continue our journey around the world of specialty coffee making a stop in Barcelona, Spain. I've recently been reading some considerable buzz about NOMAD. Almost every article about them also brought up Right Side. Without further delay, we present to you our first featured Spanish specialty coffees. NOMAD Coffee [Barcelona, Spain]   Nomad got its start when Jordi Mestre, a barista at some of the best coffee shops in London, set up his own coffee cart...
---
Hello Subscribers, I hope your 2021 is off to a good start so far. Still lots of work to be done to get back to life as we knew it, but I hope this subscription is still a small bright spot for you each month. For January we brought back a favorite and introduced a newcomer to the subscription family. Let's get to it... Morgon Coffee Roasters [Göteberg, Sweden] Morgon, the Swedish word for "morning," was started in 2017 by three veteran leaders of da Matteo. We were honored to be the first shop in the US to import and...